The Advantages of Tile Flooring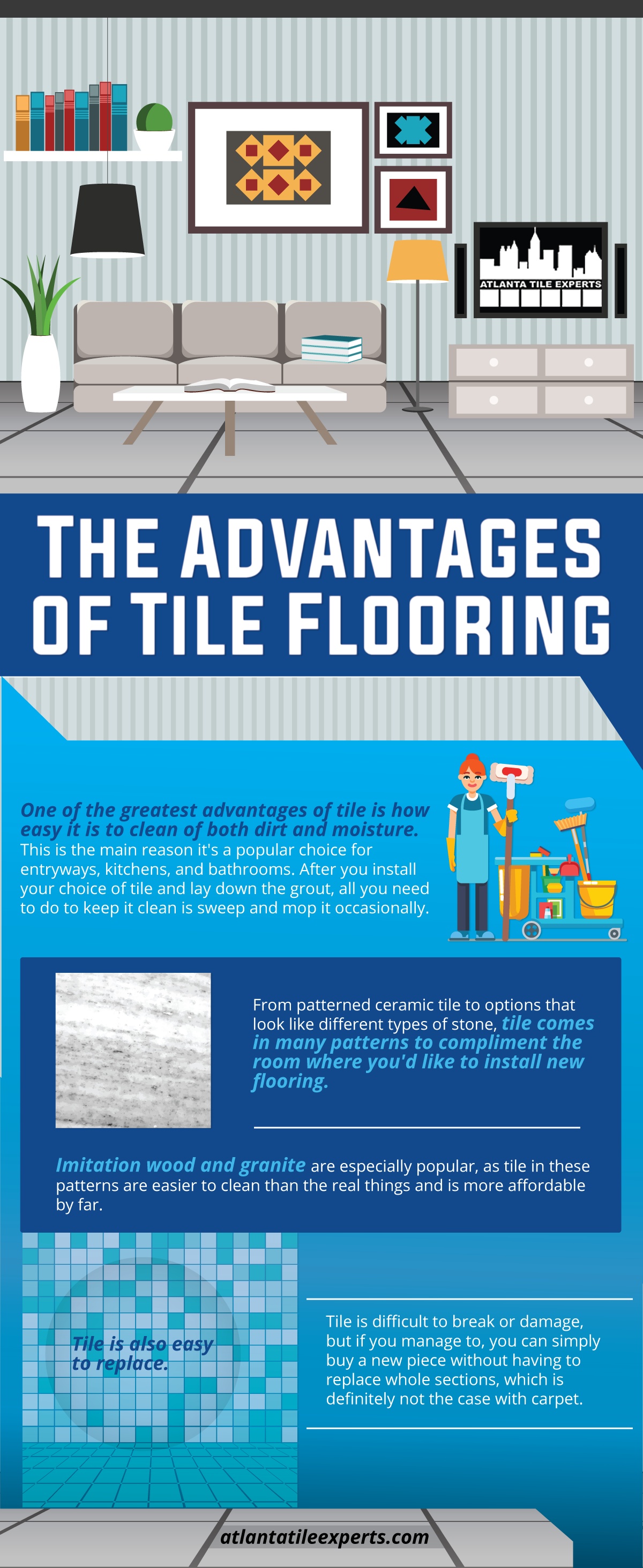 Tile is a versatile flooring material that has been used for thousands of years in and around homes. From ancient Greece to China, tile creates a level and clean surface that will make your home more functional and easy to clean. With a variety of colors and materials to choose from, you can pick the tile that will best match your home's style and needs.
One of the greatest advantages of tile is how easy it is to clean of both dirt and moisture. This is the main reason it's a popular choice for entryways, kitchens, and bathrooms. After you install your choice of tile and lay down the grout, all you need to do to keep it clean is sweep and mop it occasionally.
From patterned ceramic tile to options that look like different types of stone, tile comes in many patterns to compliment the room where you'd like to install new flooring. Imitation wood and granite are especially popular, as tile in these patterns are easier to clean than the real things and is more affordable by far.
Tile is also easy to replace. Tile is difficult to break or damage, but if you manage to, you can simply buy a new piece without having to replace whole sections, which is definitely not the case with carpet.
If you are looking for a wide selection of tile styles and materials, Atlanta Tile Experts has an extensive catalog for you to choose from. As one of the most trusted tile suppliers near Atlanta, Georgia, we've provided high-quality flooring options for numerous home and commercial projects in the area. Tile is a great material for areas prone to moisture, so all our clients in Georgia have found it to be a smart choice. From outdoor spaces to bathrooms, we can help you select an aesthetic and a durable product that will be easy to clean and will enhance the utility of your property.