Stylish Ideas for Bathroom Tiles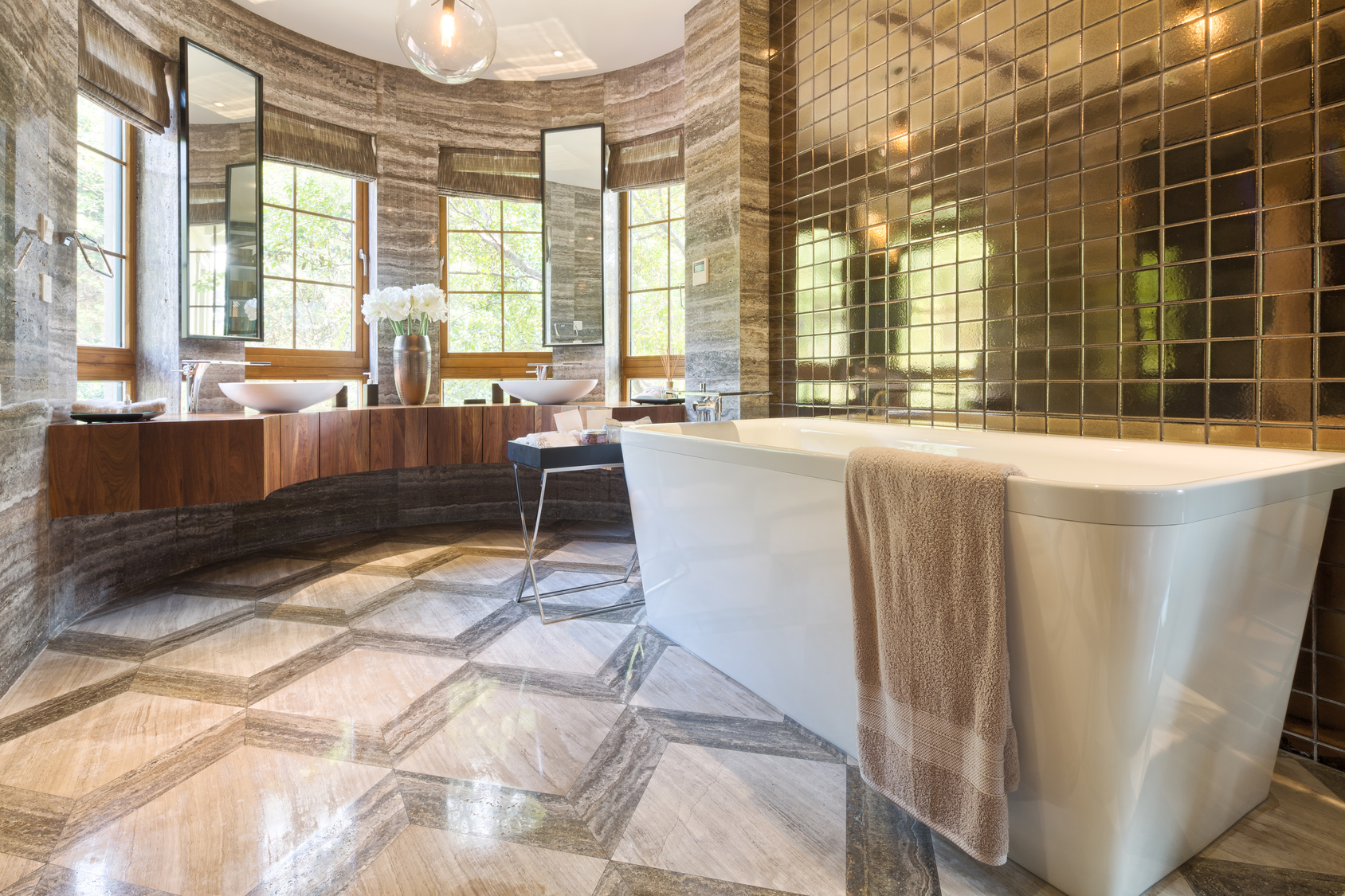 Interior design can be a challenge in any space, and bathrooms with their hot, wet air provide a whole new set of challenges, which is why many homeowners turn to tiles as a medium. If you are thinking of remodeling your bathroom, we have a few tile tips to help you get the best effect possible for your bathroom.
Choosing Tiles
The first aspect of tiles that most homeowners consider is the color. Generally, people will pick neutral tile colors to balance out bright colors or accents on their bathroom walls, but it's completely up to you. If you shop around with different tile installers in Marietta, you should be able to find any color to match your desired palette for the room. You will also be able to find tiles in a variety of textures. It's usually helpful to avoid tiles that are too smooth, so that you'll be able to get better traction in case of a wet floor.
Tile Patterns
As you're shopping around, you don't just need to look for one tile color and call it quits. With a little bit of time and thought, you can create a unique bathroom design in Marietta by creating a pattern with multiple tile colors or even shapes. Instead of getting rows of plain beige squares, maybe you would prefer octagonal tiles or a checkerboard pattern or even something more complex like a rosette on the floor.
Additional Uses
If decide you like the look of tiles, you don't just have to use them on your floor alone. Many homeowners find creative ways of using tiles by tiling bathroom shelves, making small art pieces, or any number of other ideas. However, one of the most common is tiling bathroom walls or sometimes just portions of them. The tile surface stands up well under the humid conditions of bathrooms, and they can add a touch of style at the same time. If you call for
tile installation in Marietta
, many companies can help you find outside-of-the-box ideas to get you started.