Redesign Your Bathroom with Luxury Features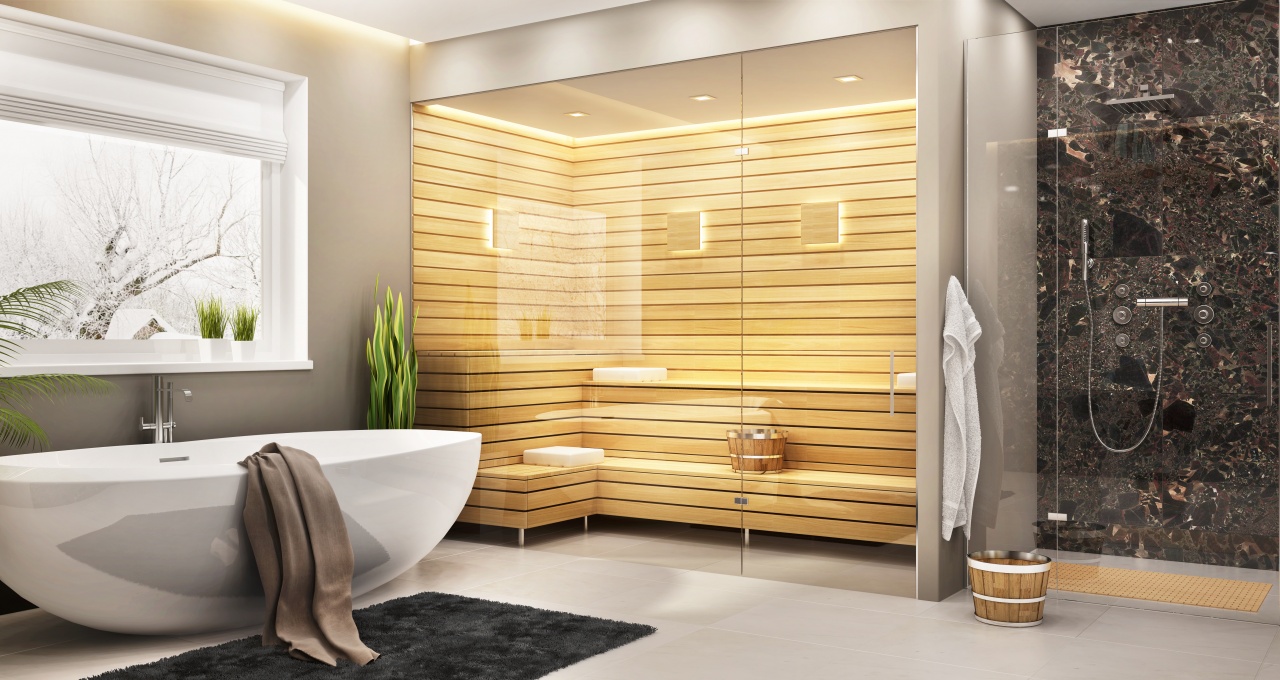 Admit it. When you book a vacation at a luxury resort, the first thing you look for on arrival is that bathroom. You know the one. Sleekly modern or dripping in romantic gold and crystal, it has luxury features your bathroom at home can only dream about. You shoo the kids off to the activity pool and sink neck-deep in a bubble bath with soft music piped through hidden speakers, a chilled glass of wine close at hand.
What if you could go on vacation… without leaving your house? Luxury bath renovations are one of the most popular home remodel projects, especially for homeowners planning to stay awhile. If you're looking to invest in a small, or grand, bathroom makeovers in Alpharetta, here are a few designer additions to consider.
Steam Showers & Saunas
After a long day or strenuous exercise, the body craves heat to relieve sore muscles.
The main difference between a sauna and a steam shower is water. Do you prefer the dry heat of an Arizona desert? Or, the steamy tropical embrace of a Turkish-style bathhouse?
Steam rooms use a 100% humidity chamber set around 115°F. You can install a generator and turn an existing shower space into a steam enclosure. Or, install a ready-made steam shower unit. These all-in-one kits come complete with tub, sealed door, showerheads and body-sprays!
Saunas are set at a temperature between 160°F and 200°F, and hover in the 10% to 20% humidity range. These dry-heat rooms are excellent for stress-relief and muscle-relaxation after exercise.
Whichever you choose, if you have an existing health condition or respiratory issues, please consult your physician before investing.
Body Sprays & Rain Showers
Luxury showers have become a sensory experience. Sheets of water raining straight down from the ceiling… Strategically-aimed jets shooting from every direction to relieve sore muscles… Whether you indulge in the morning to energize your day, or in the evening to relax after a stressful day, you're sure to feel pampered.
High-end faucet companies include several sizes of rain-shower head in their collection--from 6" all the way up to 24" wide. Shower jets are typically installed by the pair from shoulder-height down.
Upgrade your hot water tank to handle the increased water consumption. Ensure the water pressure is set at the optimal 45 psi, minimum, to provide the full therapeutic effect.
Heated Floors & Towel Warmers
Nothing quite says luxury like stepping onto a radiant-heated tile floor and wrapping up in a fluffy, warm towel right out of the bath.
Heated floors come in two main versions.
Electrical wire mats can be set into the grout beneath a tile floor, perfect for single-room renovations.
Hydronic, or hot-water, systems are embedded in a concrete subfloor or snapped into special channels.
In either case, the radiant heat is spread evenly throughout the room, comfortably heating the space where people are. They can be hooked to a programmable 7-day thermostat, so you're not using energy when no one is around to enjoy it.
When you're ready to go on your next vacation without ever leaving home, call the pros at Atlanta Tile Experts! They love adding that luxury touch to every design project.