Floor Tile Design Ideas for Bathroom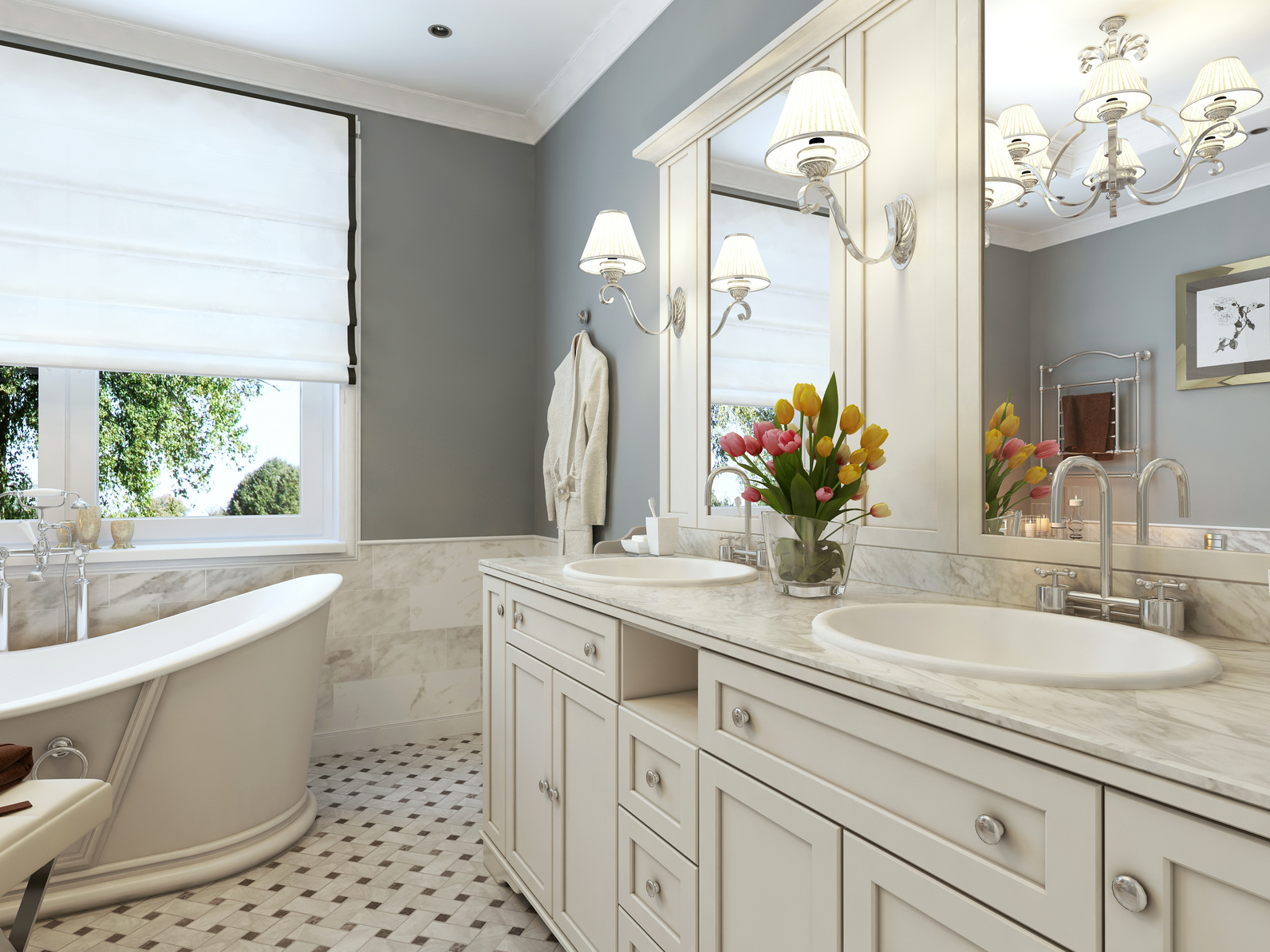 If you are tired of standard bathroom designs and want something a little more unique for your bathroom space, we have a few tips on how you can increase your room's appeal. As you are getting ready for master bath remodeling in Marietta, it might help to consider some of the ways that bathroom tiles can give you the look you want.
Tiles as Accents
Many homeowners have use plain bathroom floor tiles in Marietta to balance out bright or colorful wall designs. However, it's possible to go the other way, too. If you have neutral walls, you can use decorative tiles as the focus of the room. Even if you have white walls, you can have primarily white tiles with a pattern of some kind.
Grout as an Accent
If you have light tiles, whether plain or patterned, you might want to consider dark grout between your tiles. Grout can come in a variety of colors, and it's an often-overlooked creative medium. Rather than just using plain ivory grout, you can use it to create a unique effect that is different from most other bathrooms.
Enlarging the Space
If you have a small bathroom, you can use tiles to make your bathroom space appear larger. If you have a clear walk-in shower, you can use the same tiles in there as you are using in the main floor area. That visually extends the floor.
Mixing Patterns
For a bold, modern look for your tile flooring in Marietta, try alternating two tile patterns. As long as the colors match each other and the rest of your bathroom color palette, it's worth sketching out a few design ideas to see what works together. You can even mix sizes, for example, putting small tiles in the middle of the bathroom with larger ones around the outside edge. You could also do sections in different textures, using multiple materials such as marble or laminate.