Benefits of Hiring Skilled Professionals for Bathroom Renovations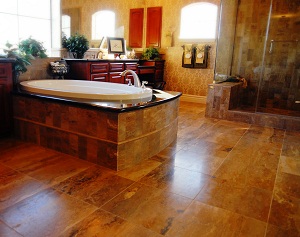 Your home's style is more than just a matter of comfort; it's also a reflection of who you are. There are a lot of things that you can do to make your home better, but a bathroom remodel is at the top of the list. At Atlanta Tile Experts in Marietta, we know that you may not have the time to do the renovations yourself. That is just one reason to hire a professional. Here are some others.
Learn What You Want
You may not know exactly what you want in a bathroom remodel, and that's okay. A skilled professional will be able to provide you with different ideas and styles, so that you will have choices in how your bathroom looks. Unless you are into design, you probably don't have the subtle knowledge that is acquired by someone who does redesigns, remodels, and renovations for a living. Even when you have an idea about what you want, a remodeling expert will be able to pull it together for you.
Get More Than You Imagined
You might have a color scheme or theme in mind for your bathroom, but even if you have thought about everything from the tile flooring to the overhead lights, someone who does design for a living will be able to put more into your thoughts than what you would get by yourself. This person can also steer you away from color clashes and design elements that just don't work in the smaller space of a bathroom. With the right professional, you'll get something better than you thought possible.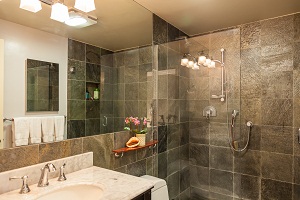 Maintain Warranties
A lot of do-it-yourselfers end up voiding manufacturer warranties through misapplication or misuse of the product that they are installing. This can end up costing more for the homeowner than it is really worth. Getting a professional to do the installation after the design ensures that you have someone to go back to if something goes wrong. If you do something in your bathroom that results in a burst pipe, a broken door, or some other mishap, you're on the hook for the repair.
Take advantage of the guarantee of workmanship that professionals can offer when they do your bathroom renovations in Marietta. Remember, the best part is that you will end up saving your time. That is time that you can use on something you enjoy, like doing your favorite hobby, playing with the dog, or spending time with your family. You also won't have to worry about hurting yourself during the renovation or not having the right tools or supplies to do the job.