3 Design Tips to Keep in Mind During Kitchen Renovation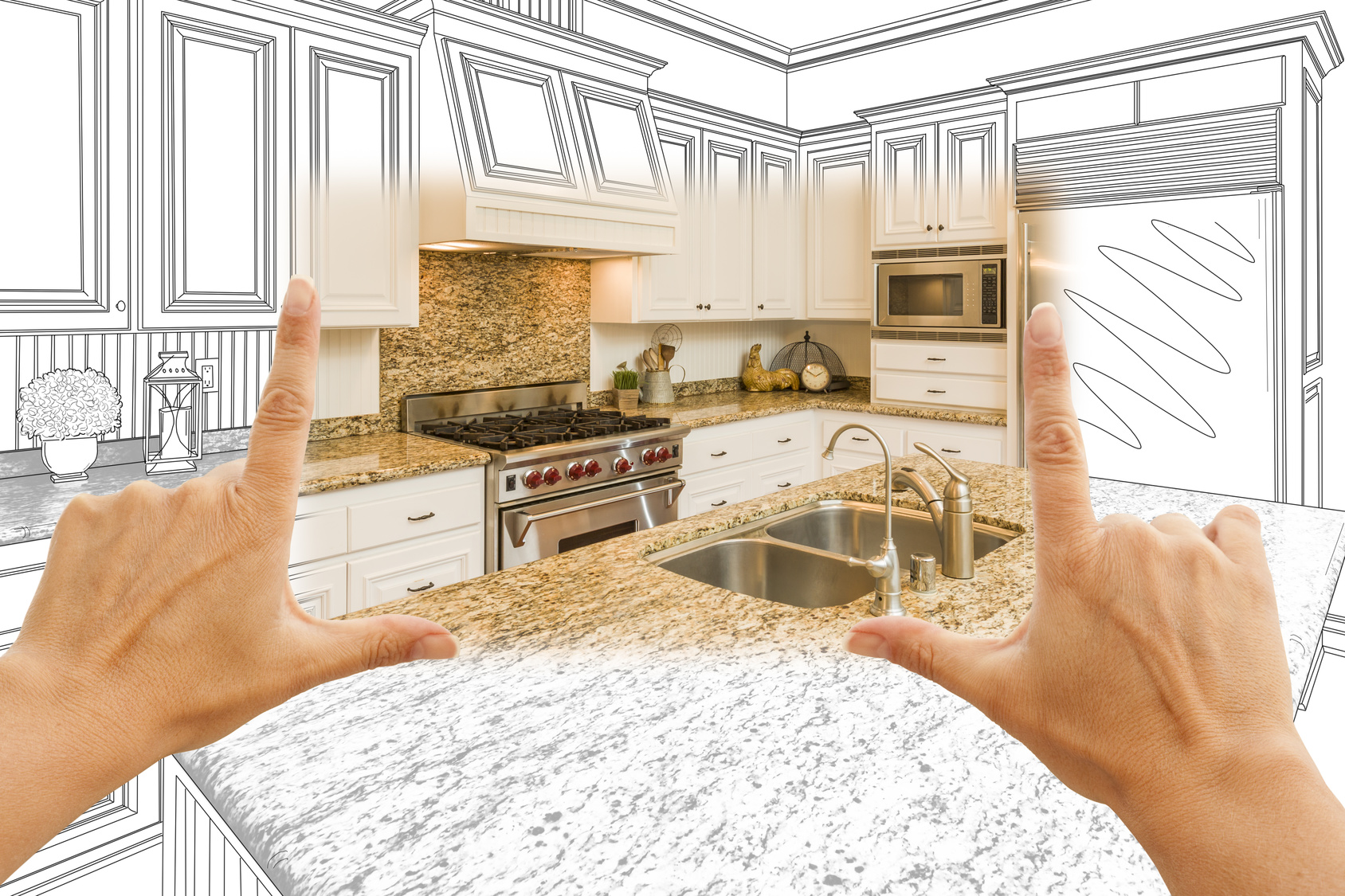 Kitchen renovation can be a fun but also overwhelming experience if you don't already know exactly what you want. Even if you have a vision in mind, remember these tips from your Marietta kitchen renovation experts to help ensure you don't have regrets after the project is done.
Establish Your Primary Work Space
If you're someone who loves to cook or entertain or spend any amount of time in the kitchen, you need to decide where and what your primary work space will be. Most prefer to have a central kitchen island for food prep and for serving food. If that's the case, how big do you want the island? Do you want a mobile or a stationary island? What shape of island do you want? Do you need to have drawers and cabinet arranged directly beneath the island to house important food prep items like knives and cutting board and saucepans? When you're setting up your work space after the kitchen remodeling is complete, you'll be glad you planned it all out.
Delegate Your Dish Duty Space
Food prep is the fun part, but dish duty always follows. You can make dish duty as quick, painless, and hassle-free as possible by designing your sink and dishwasher. Do you want a deeper, larger farmhouse sink? Do you want the countertops to overhang the sink for easily wiping food and debris into the sink? Do you want one compartment or two in your sink basin, and what sizes? Do you want a stainless steel or aluminum sink? Then, make sure you have quick and accessible storage near or under the sink for dishwashing supplies.
Place the dishwasher right next to the sink, on whichever side you feel makes it easiest to transfer dishes. The most important thing is to make sure there is plenty of space extending to either side of the sink and dishwasher, rather than having them squished into a corner where it will block access to other cabinets.
Design Your Cabinet Storage Space
Finally, no kitchen improvement is complete without designing and installing new cabinets. Instead of just going with a generic cabinet layout, take an active hand in designing your own cabinets. Do you need deep cabinets to accommodate larger dishes? Do you have small children that will get into ground-level cabinets? Do you want cabinet storage space all the way to the ceiling? Do you like to store your appliances in cabinets or on countertops? Make sure you have the right size and number of cabinets for the items you need to keep handy.
With those 3 most important elements in place, feel free to customize the rest!