10 Budget-Friendly Improvements for Your Kitchen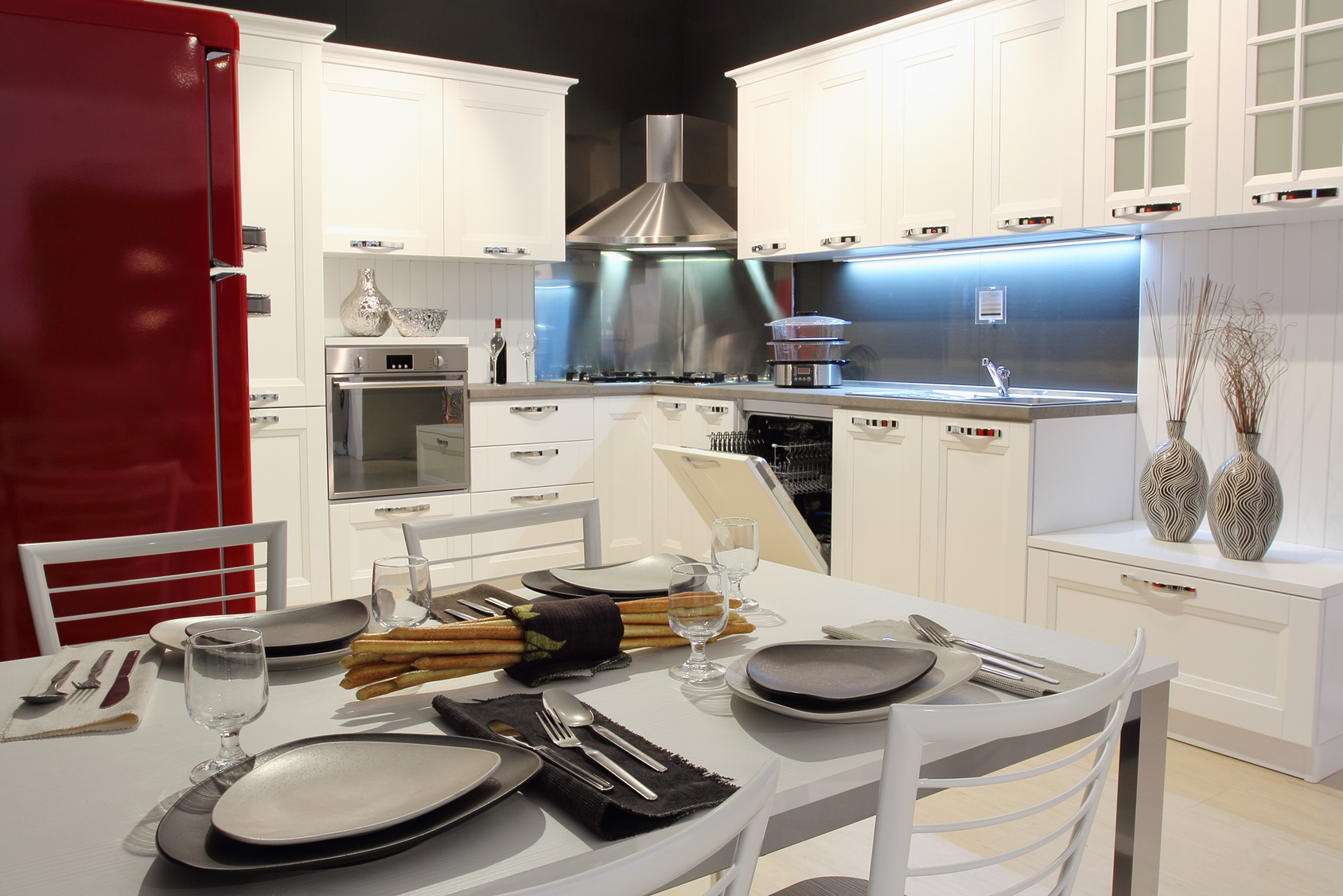 Are you tired of the same old colors and fixtures in your kitchen? There are several budget-friendly and creative ways to breathe new life into your home and add a touch of personal style. Whether you are looking for a quick upgrade or a full kitchen remodel in Marietta, check out these easy ideas from the professionals at Atlanta Tile Experts.
Light Fixtures
Higher wattage bulbs will brighten a dark kitchen while lower wattage bulbs will save energy and create an intimate dining experience. Check Etsy, eBay, and local estate sales for vintage fixtures that are very popular right now.
Shelf Liners
Replace worn shelf liners and add a new look to your cabinets. Doing so is also a great way to clean and organize your storage spaces, which is always refreshing.
Fabrics
Add a decorative rug to your kitchen floor or new curtains to your windows. The right color fabrics can set the tone for your new kitchen style.
Faucets
Bronze fixtures are making a huge comeback this year. When you are looking for new fixtures, look for the Energy Star logo. These faucets use water more efficiently and will save you money on your utility bills.
Handles
Cabinet and drawer handles take a lot of abuse but, luckily, they are easy to replace. Stainless steel is a popular choice for modern kitchens, while bronze is still prized for that old-world feel.
Dish Racks
Wall-mounted dish racks are a great way to save countertop space. Consider a wire rack style that will not warp like wood racks do.
Countertops
Replacing an ugly countertop is no small feat. However, you can cover it up with decorative cutting boards or paint it with specialty countertop paint that mimics the look of marble or granite.
Switch Plates
Swap out traditional plastic switch and outlet plates with something that complements your kitchen design in Marietta. They come in a variety of colors, styles, and materials.
Get Organized
Sliding shelves are perfect for storing all your kitchen hardware and they make retrieval of dishes and utensils so much easier. No more rummaging through your cabinets!
Create Space
Organize your spice cabinet and hang up your favorite kitchen knives with magnetic plates that hang on the wall or inside existing cabinetry.
For more great ideas and kitchen improvements in Marietta, contact the Atlanta Tile Experts.